23sep11:00 am12:00 pmEMG BasicsJoin this eSeminar: 'EMG Basics' with Sanjeev Nandedkar, Ph.D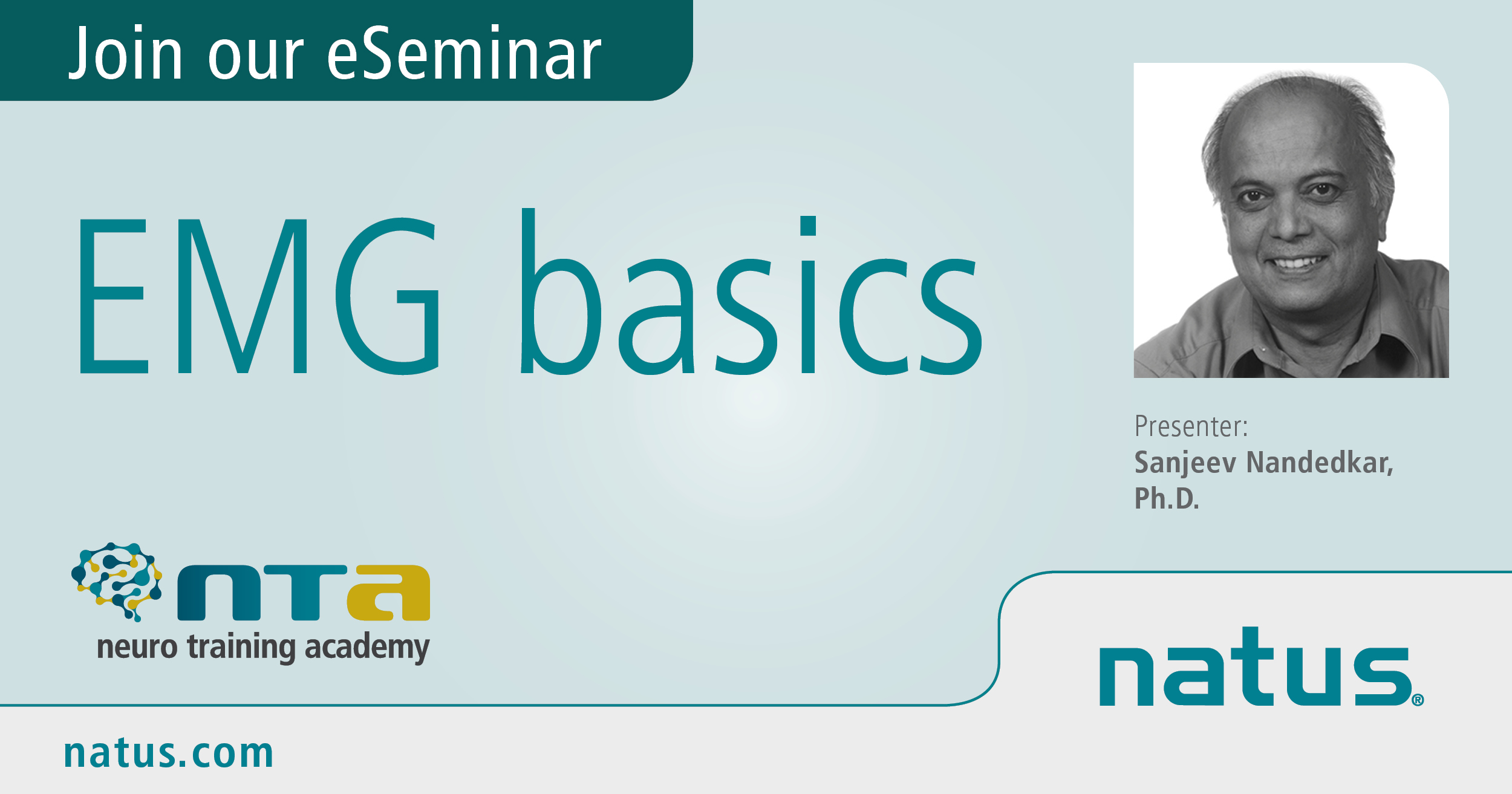 Event Details

Course introduction:
Nerve conduction studies and needle electromyography have been used to study neuromuscular diseases for more than 7 decades. In this seminar, Dr. Sanjeev Nandedkar will review the principles of commonly performed electrodiagnostic procedures. The measurements of signals will be related to the pathology of nerves and muscles. The various technical aspects of the procedure that affect measurements will be described. Finally, the difficulties with suitable reference limits will be addressed.

Course Objectives:
Demonstrate motor NCS, sensory NCS and F wave procedure
Understand the anatomic correlation of measurements
Understand the effect of technical parameters
Use appropriate reference limits to increase the sensitivity
CE Credits:
This course is valid for 1.0 CEC approved by AAET– The American Association of Electrodiagnostic Technologists
more
Speakers for this event
Sanjeev Nandedkar

Sanjeev Nandedkar

Sanjeev Nandedkar, Ph.D.

With over 30 years of experience, Sanjeev is an award winning author, editor and reviewer, researcher, instrument design engineer, teacher, and clinical expert in the EMG field. He has delivered lectures, workshops and seminars in over 25 countries at universities, hospitals and EMG conferences. As an editor, Sanjeev started the "EMG on DVD" educational series. In collaboration with other clinicians, he developed Motor Unit Number Index (MUNIX) along with Multi-Motor unit Analysis (MMA) and Turns & Amplitude (TA) methods available on Natus EMG systems. His primary research interest is in Automatic analysis of EMG signals, Modeling EMG signals and Technical aspects of EMG waveforms. Sanjeev is currently a Senior Consultant here at Natus Medical.

Sanjeev Nandedkar, Ph.D.
Time

(Thursday) 11:00 am - 12:00 pm EST