02jun11:00 am12:00 pmIndividualizing TBI using Multimodal NeuromonitoringJoin this eSeminar with Lawrence Chyall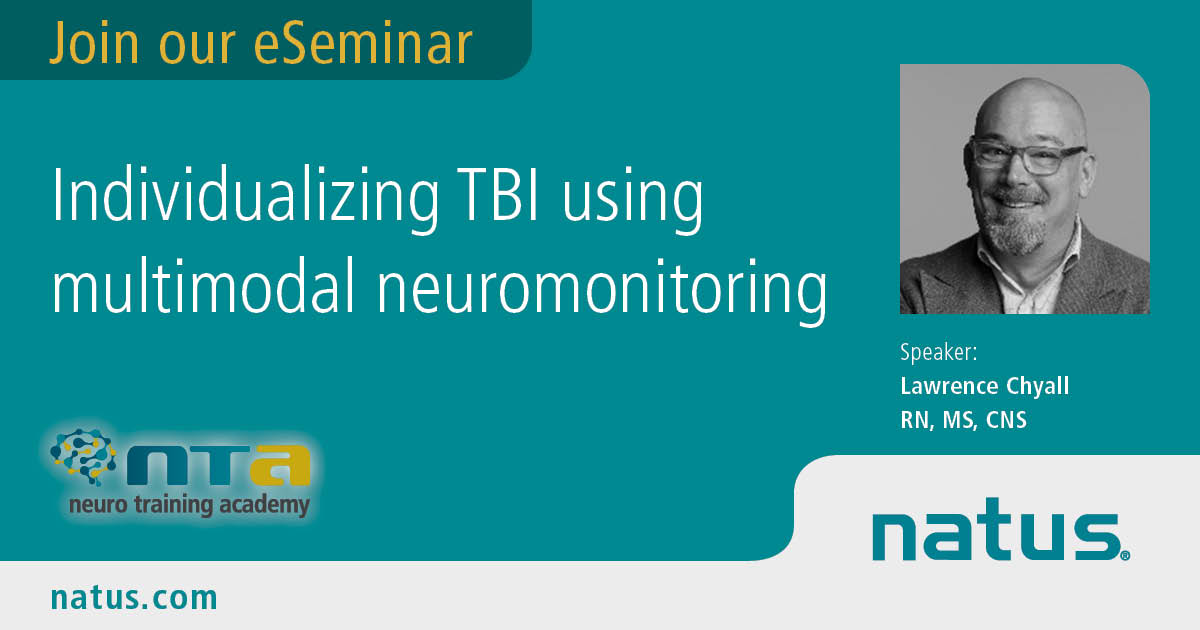 Event Details

Course introduction:
The American College of Surgeons Trauma Quality Improvement Program recommends that therapy for severe traumatic brain injury be individualized and directed by multimodal neuromonitoring data. Implementing a successful multimodal neuromonitoring program requires the developing of a high-functioning ICU care team composed of neurosurgeons, neurointensivists, neuroscience nurses, and respiratory care professionals. This course, presented by Lawrence Chyall RN, MS, CNS from San Francisco General Hospital, will use case studies to demonstrate how the TBI team can work together to gather, interpret, and use multimodal neuromonitoring data to improve care.

Learning Objectives:
At the conclusion of this seminar the participants will be able to:
Explain how cerebral autoregulatory status might change the approach to support cerebral perfusion
Demonstrate how cerebral compliance can be quantified using the pressure equalization ratio and how this impacts care
Describe the role of cortical surface electrodes in multimodal neuromonitoring
Understand the role of the bedside RN, EEG Technologist and RCP in therapy directed by neuromonitoring data
This Neuro Training Academy course is valid for 1.0 CEC Hour approved by ASET – The Neurodiagnostic Society
Natus Medical Incorporated is a provider approved by the California Board of Registered Nursing,
Provider Number 16614 for 1.0 contact hour.
Speakers for this event
Lawrence Chyall

Lawrence Chyall

RN, MS, CNS

Lawrence Chyall is the Neuroscience Clinical Nurse Specialist and Neuroscience Programs manager at Zuckerberg San Francisco General Hospital. His research and clinical interests focus on continuous EEG and ECOG in patients with severe TBI and ICU and on the use of transcranial magnetic stimulation in patients with spinal cord injury. He is committed to expanding the role of neuro ICU nurses to integrate EEG into their practice. Lawrence holds degrees from UC Berkeley and UC San Francisco, both of which he attended as an adult learner, coming to nursing as second career following a 15 years as a sommelier. Failing to pass the Theory portion of the Master Sommelier examination he traded his tastevin for a stethoscope without regret.

RN, MS, CNS
Time

(Thursday) 11:00 am - 12:00 pm EST