28jul11:00 am12:00 pmRhythms of the Brain – Diagnosis, Surgical Treatment and Life implications of Epilepsy and Neuronal OscillationsJoin this eSeminar with Dr. Ajmal Zemmar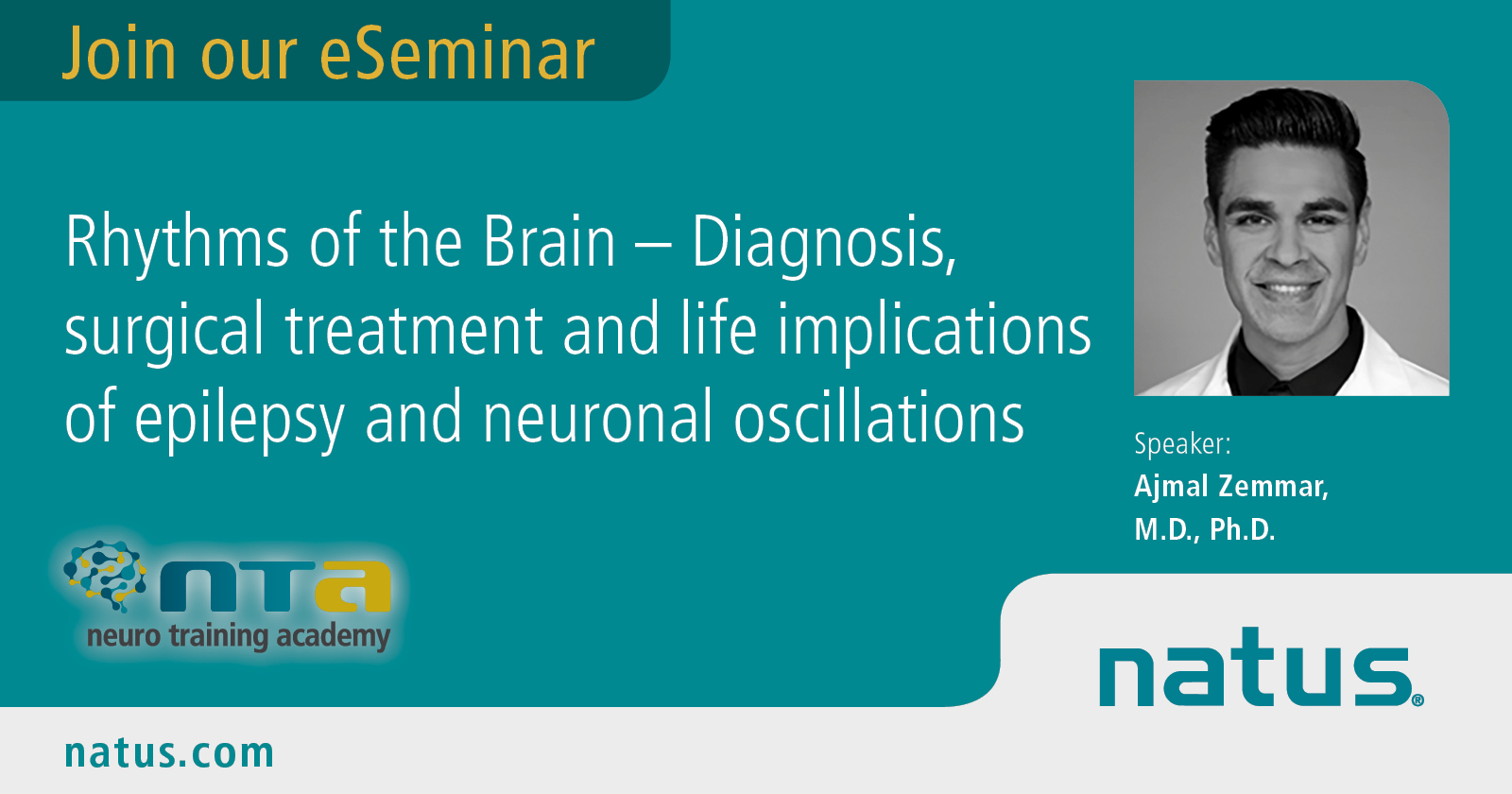 Event Details

Course introduction:
Neuronal oscillations are critical for brain function. They serve many functions in healthy humans and are important for the diagnosis and treatment of epileptic seizures. This course reviews the basis of neuronal oscillations and their context in diagnosis and treatment of epilepsy patients and recent findings on the role of neuronal oscillations in the near-death phase and end-of-life cycle.

Learning Objectives:
At the conclusion of this seminar the participants will be able to:
Understand the basis of neuronal oscillations
Understand how to diagnose epilepsy
Understand how to select and investigate patients for epilepsy surgery and review the surgical options for epilepsy
Review the neurophysiological significance of neuronal oscillations for near-death experiences and life recall
This Neuro Training Academy course is valid for 1.0 CEC Hour approved by ASET – The Neurodiagnostic Society
Natus Medical Incorporated is a provider approved by the California Board of Registered Nursing,
Provider Number 16614 for 1.0 contact hour.
Speakers for this event
Dr. Ajmal Zemmar

Dr. Ajmal Zemmar

M.D., Ph.D.

Dr. Ajmal Zemmar is a neurosurgeon at the University of Louisville Health in Louisville, KY. Dr. Zemmar obtained his medical degree from the Goethe University-Frankfurt am Main (Germany) and a PhD in Neuroscience at the Brain Research Institute Zurich, jointly from the Swiss Federal Institute of Technology (ETH) and the University of Zurich (Switzerland). Dr. Zemmar is also a physician-scientist specializing in epilepsy and functional neurosurgery. His research interests are the scientific basis of death and near-death experiences as well as neuro-robotics. When he was a young child, Dr. Zemmar and his family fled the war during the Russian invasion in Afghanistan and immigrated to Germany. His medical training has taken him around the globe from Germany to Switzerland, the United States, England, Canada, China and South Africa. He was trained at prestigious institutions including Oxford University, New York University, the Max-Planck Institute for Brain Research and Toronto University learning from and working alongside some of the most acknowledged neurosurgeons and neuroscientists in the world. Dr. Zemmar speaks Farsi, German, and English fluently in addition to knowing Spanish and Latin. Dr. Zemmar holds membership in multiple international neurosurgical and medical societies, has been the recipient of numerous awards, and serves as an ad-hoc reviewer for many internationally recognized medical journals. During his spare time, he enjoys spending time with his wife and daughter.

M.D., Ph.D.
Time

(Thursday) 11:00 am - 12:00 pm EST